For the last decade, Vanteon has been selected as a "Best Companies to Work for New York." Join us and find out why!
Diverse Work
As an engineering services firm, you will be able to contribute to a wide variety of projects. Our clients represent the entire industrial spectrum – from green energy to military drone applications – we have worked on it all. Clients call us for the most difficult to solve problems, often using the newest chips and components. Are you up to the challenge? Join Team Vanteon.

Employee-Led Innovation
Vanteon has developed a wide range of company-held intellectual property (IP), including our new SDR (vProtean). IP projects are the result of employee-submitted proposals. We take our employees' interests to heart in shaping training and technological strategy. As a team member, you can submit IP proposals, formally requesting that Vanteon commence work on either a new project or an added feature. Historically, Vanteon has spent nearly $500,000 per year on employee-led innovation.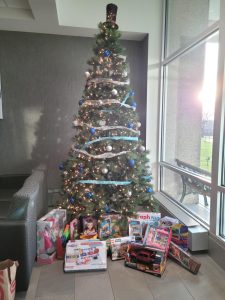 Open Communication
Vanteon is a small, privately held business and strongly believes that its employees are the core of its business. As such, Vanteon holds monthly employee meetings to openly discuss all matters of business. These meetings are an open forum with food and beverages provided. Employees are encouraged to ask questions and provide feedback. All managers and executives have an open-door policy and are available to any employee.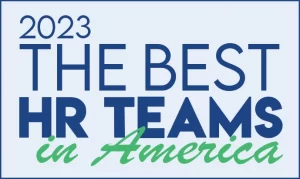 Mentor Program and Career Development
All new staff (including coops) are assigned a mentor based on their skill set and interests. Mentors help provide both technical directions and help acclimate individuals to the organization. In addition, management and mentors work with staff members to set and meet career development goals. Vanteon has helped team members learn new technologies or transition to management roles.

Compensation & Benefits
Vanteon offers a complete compensation package, including competitive pay and benefits. Benefits include:
Flexible Work Schedule (4-day option)
Work from Home Opportunity
Medical & Dental Insurance
Vision Insurance Option
Employer Paid ST/LT Disability, Life & AD&D Coverage
Optional Insurance (Life, Cancer, Accident)
Paid Time Off/Holiday
401K Retirement Savings Plan with Match
Spot Bonus Program
Employee Assistance Program
Employee Referral Program
Customer Referral Program
Whitepaper/Presentation Bonus Program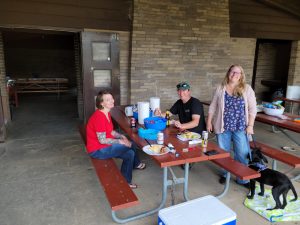 Available Positions
Embedded Software Engineer (with 5+ years experience) – Vanteon is seeking a Principal Embedded Software Engineer to join our team. The position will design and develop Petalinux Board Support Package and MAC layer communications firmware for custom hardware. Specific platforms would include the Xilinx Zynq ARM and ADI ADRV900X Transceiver platforms.
FPGA Engineer (with 5+ year experience) – Vanteon is seeking a Principal FPGA Hardware Engineer to join our team. The position will design and develop a wide range of embedded systems for both our customer's end systems and internal research and development. You would be responsible for hardware design and development with little supervision.
We are always looking for good talent. If you are interested in possible future opportunities, please submit your resume here:
Submit your Cover Letter and Resume Here
Nondiscrimination
Vanteon provides equal employment opportunities to all employees and applicants for employment and prohibits discrimination and harassment of any type without regard to race, color, religion, age, sex, national origin, disability status, genetics, protected veteran status, sexual orientation, gender identity or expression, or any other characteristic protected by federal, state or local laws.
This policy applies to all terms and conditions of employment, including recruiting, hiring, placement, promotion, termination, layoff, recall, transfer, leaves of absence, compensation, and training.