Our collective group of electronic systems designers, programmers, engineers and project managers working in collaboration with our clients is our greatest strength. Our executive management team provides the resources and encouragement to work together for success on all of our projects.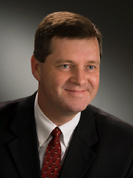 David L. Wagner
Chief Executive Officer, President and Co-Owner
David started with Vanteon in 2000 as Director of the Rochester Development Center. He became Vice President of Operations in 2001 and served as Co-owner and CEO from 2002 to 2009.  In 2006 David was a finalist for the Small Business Council of Rochester Business Person of the Year.  And in 2008 he was given the Distinguished Alumni Award by the B. Thomas Golisano College of Computing and Information Science.  From 2010 to 2019, David served as Co-owner, President and COO and added CEO back to his responsibilities in February of 2020. His background is in software engineering, project management, and optics from his previous work at Analysts International Corporation and Tropel, Inc. David holds a Bachelor of Technology degree in Systems Software Science from Rochester Institute of Technology. He has also served on the RIT Computer Science Industrial Advisory Board and the Executive Advisory Board at Roberts Wesleyan College.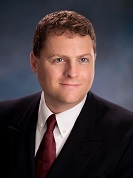 Aaron J. Roof
Chief Technical Officer
Aaron Roof is a Ph.D. graduate from the State University of New York at Buffalo (UB) in Electrical Engineering with a focus in Communications and Signal Processing. His area of research is in Software Defined Radio and Signal Classification for which he is a patent holder. Aaron is the Chief Technical Officer at Vanteon Corporation where he has worked since 2003. In addition to his Ph.D., he also received a M.S. degree from UB in 2008 and a B.S. degree in Electrical Engineering from Rochester Institute of Technology in 1994 where he is now a member of the faculty as an adjunct professor. He has 20+ years of experience working in the area of wireless communication systems and Software Defined Radio.

Ronnie B. Ells
Chief Financial Officer
Ronnie began his career at Vanteon in 2016 as Assistant Controller until promoted to Controller and then Chief Financial Officer in 2020. His areas of responsibility include accounting, finance, contracts, IT, and human resources. Ronnie is a licensed Certified Public Accountant (CPA) and Certified Fraud Examiner (CFE). In addition, he holds an MBA, Masters degree in Forensic Accounting, and a Bachelors degree in Accounting, all from the College at Brockport (SUNY). Ronnie currently serves on the board for the Rochester Chapter of Financial Executives International.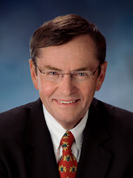 Joseph L. Burke
Chairman of the Board
Joe started with Vanteon in 1999 as Director of Finance and progressed through the roles of: Chief Financial Officer, Secretary, and Treasurer; and Vice-President, Chief Operating Officer. He became Vanteon's CEO in January, 2009. Joe announced his retirement as CEO in February of 2020 and became chairman of the board. He has experience in aerospace, communications, and printing industries from work at Flightline Electronics, Inc., Monroe Graphics, and Harris Corporation/RF Communications. A graduate of the Rochester Institute of Technology, Joe began his career at KPMG Peat Marwick and he is a Certified Public Accountant.
We are very proud of our company and the outstanding team of engineers, technicians and support personnel that consistently exceed our client's expectations. Please contact us to learn more about our organization.