The right tools can have a major impact on project development. Vanteon's lab is well equipped to meet demanding requirements, from the earliest prototypes to optimized, production-ready boards.
We have found that the ready availability of a wide range of test equipment accelerates the complete project cycle and provides measurable cost savings to our clients.
A sampling of our test and measurement equipment:
RF/Microwave Network Analyzers
RF Vector Signal Generators
Vector Signal Analyzer
Spectrum Analyzers
Noise Figure Analyzer
High Speed Oscilloscopes
High Performance Logic Analyzers
FLIR ThermoVision Thermal Camera
Chroma Programmable Load Power System
Altium Designer
Matlab and Simulink including code generation
Hyperlynx signal integrity simulation tools
Keysight Genesys for RF simulation
Synopsys Model Compiler and SynPro FPGA
Modelsim, Vivado, Quartus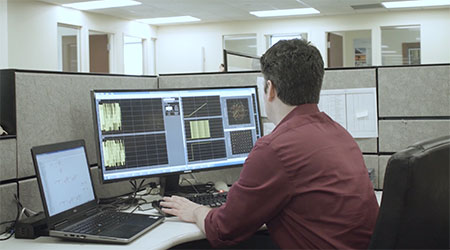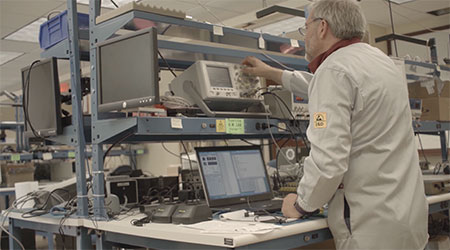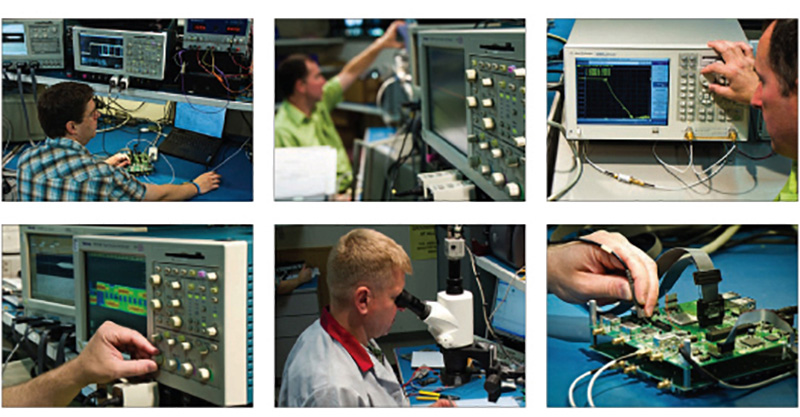 Our electronics lab is equipped with Agilent signal generators and network analyzers, Tektronix oscilloscopes and logic analyzers, and a wide range of equipment for making and testing PCBs.
We invite you to see our lab yourself — and put us to the test!