Wireless Specialization
Leverage Vanteon's 30+ years of experience developing innovative hardware and software solutions to our clients' complex technical problems.
Vanteon specializes in developing custom and standards based wireless solutions for clients with a need to collect and distribute data without the expensive use of wires. Wired connections are the implementation of old technology. The cost of materials, labor to install and maintain, and the likelihood to fail and be damaged can create very high costs. Using wireless networks, whether the data comes from low cost, low data rate IoT devices, low power sensor networks, or high throughput processing engines, Vanteon has the experience and the resources to help move the data, without the cost of wired connections.
The world of wireless extends from the smallest, simplest passive RFID tags, to the most complicated, high-performance Software Defined and Cognitive Radio platforms used in applications like industrial, military and commercial cellular base stations. Vanteon's history of developing wireless products for our clients similarly covers a wide range of complexity and spectrum.
Wireless Skills Spectrum
Vanteon provides a wide range of services, and we can deliver as much or as little as the client requires. An entire engineering department stands ready to support your product development needs for as long as you need.
Engineering Services
How do we take advantage of our 30+ years of experience to engineer optimized solutions to complex customer problems? We collaborate.
We offer a wide range of design services and intellectual property to help our clients deploy the right solution to tough technical problems. Engineering design services include:
System level engineering such as requirements gathering, architecture selection, mathematical modeling using high level tools such as Matlab and Simulink, and more
Hardware engineering including digital design, RF engineering, antenna design, schematic development, PCB layout, signal integrity analysis, FPGA design (VHDL and Verilog), and more
Software and Firmware engineering including RTOS (Linux, FreeRTOS, and more), microcontroller (bare metal) coding, Mobile App development (iOS/Android), Board Support Packages (BSP), Windows and more
Engineering product development for electronic products which includes prototyping builds and long term product planning such as costing, Design for Manufacturing (DFM), and Design for Test (DFT)
Testing and Validation of hardware and firmware including unit test, engineering verification, QA, regression, production test (end of line) and more.
Sustaining engineering to deal with obsolescence issues on long life products including reverse engineering for undocumented obsolete products as well as recertifications.
For detailed descriptions of specific technologies we have designed, refer to our resource page.
Markets
Vanteon solutions are used globally in a wide range of markets and industry segments.
Our wireless solutions and embedded systems can be found in retail, military and industrial applications. The wireless communications technology we are known for has broad application across market segments, and we highlight a few of them below.
Industrial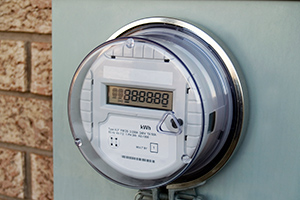 We provide electronic and software system design and development for advanced energy data collection, communication, and management including ruggedized computing and communications devices for automatic meter reading (AMR) and advanced metering infrastructure (AMI) systems. Low-power wireless systems, integration with legacy protocols, and cellular data transmission systems all play a part in creating the next generation of energy monitoring and control products. Our engineering team has delivered completed systems, components, and software modules for use in Smart Grid applications utilizing low-power circuit design, renewable power source utilization, Software Defined Radio (SDR), ZigBee and Bluetooth. Our royalty-free wireless solutions offer many possibilities for two-way communications with AMI/AMR systems.
Avionics
Commercial and military avionics clients appreciate our disciplined development approach and adaptability to rigorous quality systems for compliance with regulatory requirements. Vanteon is an ITAR registered and COMSEC compliant vendor. All of our engineers, project managers, and documentation specialists are responsible and accountable for complying with quality and regulatory standards for each project, both MIL-spec and FAA. Avionics technology we have designed includes video aggregation and capture, infrared/visual image fusion systems, avionics and flight data instrumentation, inertial navigation systems, secure communications (point-to-point and multipoint), ruggedized systems, wireless communications (GPS, microwave, custom RF), software defined radio, situational-aware video and RF systems, RADAR/LiDAR/SAR systems, FPGA and DSP arrays, and custom power supply designs.
Medical Products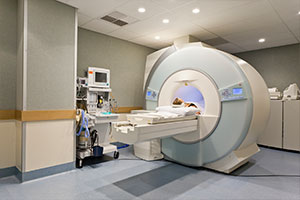 We provide electronic and embedded software system design and prototyping services that integrate with our clients' development processes along with design history and documentation for compliance with FDA requirements. Our project management and development documentation expertise allows us to serve as an extension of our clients' in-house teams — we adapt our processes and incorporate CMMI-based quality practices to match the specific requirements and quality standards of the project and comply with regulatory needs. This improves collaboration throughout the life of a project and captures the design history for regulatory reviews and approvals. We have assisted clients from initial project requirements gathering and analysis through product design and complete project documentation in projects such as handheld diagnostic devices, USB, Firewire, Bluetooth and Ethernet connectivity, and 802.11x transmission systems for digital x-ray images.
Transportation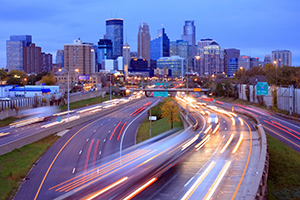 Global positioning, automotive telematics, wayside communication systems, and intelligent vehicle control systems are a few application technologies where our experience has helped achieve project requirements for our clients. We are also involved with the ITE, AASHTO, and NEMA Joint Commission on development of the API for the Advanced Transportation Controller (ATC). We design, engineer, build and test electronic systems that meet the demands for sustainability, safety, security and effectiveness with the added needs for scalability and integration with existing and future systems. Our engineering team can work as an extension of your in-house group or develop turn-key systems to your requirements. Transportation projects we have completed include ruggedized computing systems, SAE environmental standards compliance, interfaces and drivers for CAN 2.0, SAE J1708, Global Positioning System integration, ATC API development, independent system software quality assurance and validation testing, and system simulation, integration, and test support.
Military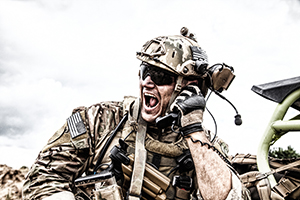 Vanteon provides military waveform development and verification expertise for narrowband and wideband military radios used for simultaneous voice and data applications in mobile ad-hoc networking (MANET) and Small Secure Data Link (SSDL) applications. Vanteon also provides Operating Environment (OE) and Core Networking design, implementation and testing services for SCA compliant military radios. Vanteon's RF, firmware and test engineering expertise make it a perfect match for assisting clients with highly complex military radio products.
Success Stories
Delivering the highest level of electronic engineering and code to our clients is at the heart of everything we do.
With over 500 projects completed since the company started, we have a broad range of experience that spans generations of electronic designs and software code bases. We have served many clients in several industries — all of them united in their reliance on advanced technology to maintain and expand on their market position.
For the 11th consecutive year, Vanteon is excited to announce that it has been selected…