Overview
Vanteon's vImpulseâ"¢2 radio is a dual-band software configurable radio transceiver module designed for long-range data communications with very low power consumption for battery-operated devices.
The small form factor and low power allow the module to be utilized in applications that require remote control and sensor data acquisition in industrial environments where frequent battery changes are inconvenient and costly. Applications include industrial IoT, low power wireless sensor network systems, SCADA, meter reading, oil and gas monitoring, and control. The use of unlicensed spectrum allows the device to be easily installed in an existing enclosure and deployed in a wide variety of systems.
Applications
These radio modules are intended for IoT and Industrial IoT endpoint applications where high reliability, low cost, and extremely low power are key features. Possible applications include:
Residential  – Robust, real-time, Lighting and Equipment Control throughout a residential or apartment building
Smart Grid – Geographically dispersed telemetry sensors and equipment control nodes for Distributed Energy Resources (DER)
Medical – Wireless health monitoring in an environment with a high density of users, e.g. hospital, nursing home, residential rehabilitation facility
Specifications
Dual Band
Frequency Ranges: ISM 902-928 MHz / ISM 2.4 – 2.48 GHz
Transmit Power: 10 μW – 1 W
RF Data Rate: 1 Mbps
Interference Avoidance: Frequency Hopping Spread Spectrum
Power Control: Wide range of output power from –20 dBm to +30 dBm
Sleep Current: 1.0 μA
Host Interface: SPI, UART, GPIO
Receiver Sensitivity: -113 dBm
Modulation: FSK, GFSK, MSK, GMSK, DSSS and more
Multipath Mitigation: Spatial diversity using dual antennas
Antenna connections: MMCX RF connectors
Hardware Interface: 20 pin mm pitch header
Analog Inputs: Multiple (multifunction) 12 bit @ 200 Ksps
User Interface: LED triple color (red, green, blue)
Size (cm): 3.18 x 2.87 x .064
Other Features
Multiple levels of sleep/wake for power savings
Fast wake up by host
Real time clock
Auxiliary serial I/O (UART, I2C, SPI)
Optional onboard environmental sensors
Optional onboard user Flash
Have an application that requires a modification not listed above? Reach out to us. Vanteon has been offering electronic engineering services for more than 35 years. We have a diverse team of software, firmware, hardware, and RF engineers ready to customize vImpulse2 for your specific application. Vanteon's IP offerings can be used to jumpstart your customized solution.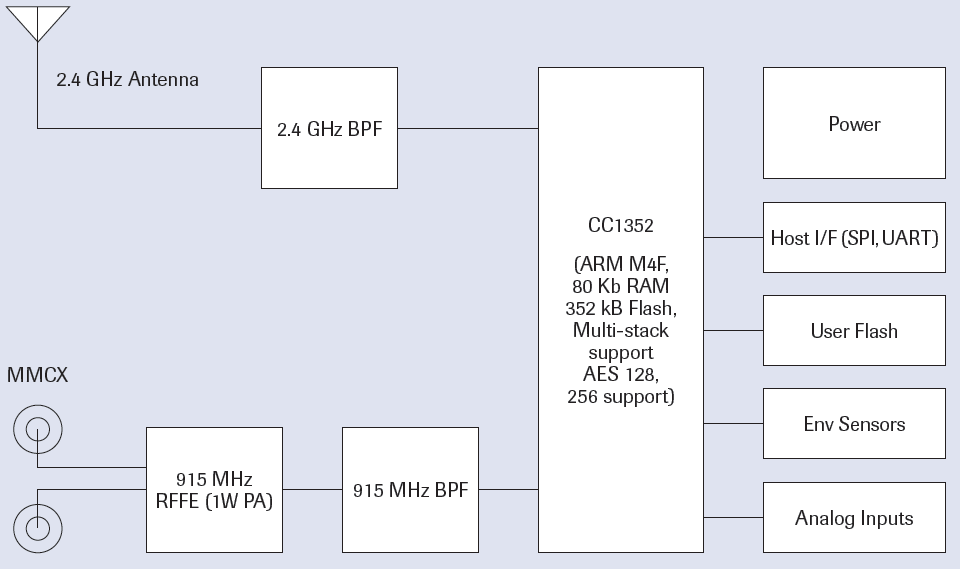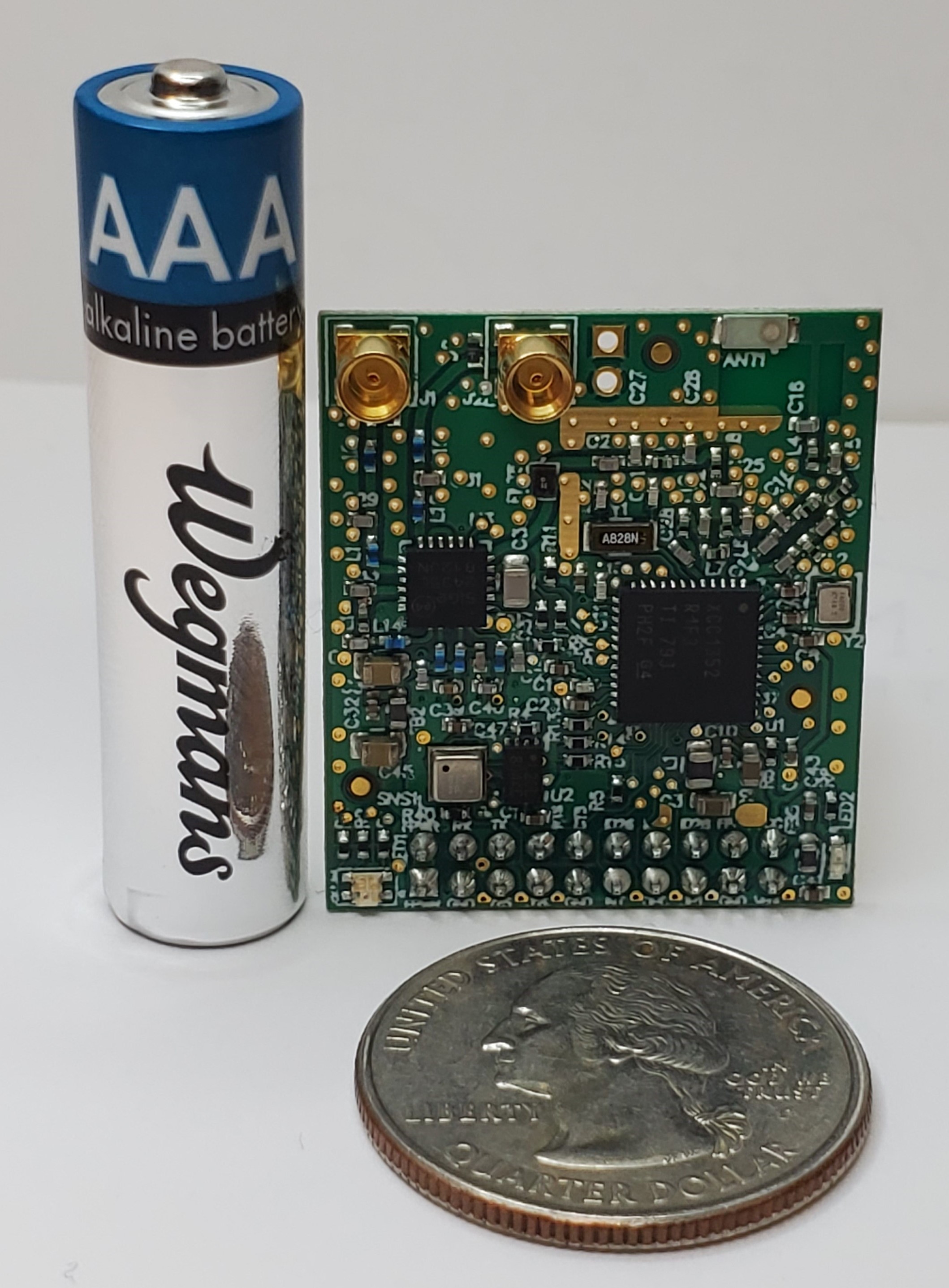 Purchase and Implementation Options
Evaluation Modules
Modules provide experienced RF engineers are a quick way to evaluate Vanteon's vImpulse2.
Evaluation Kits
These kits are designed to get you more familiar with vImpulse2. If needed, we can customize kits for your specific needs.
Licensing Options
Vanteon offers a variety of flexible options for licensing the vImpulse2 platform. Pricing is based on how much of the vImpulse2 design is utilized in your project. In addition, when bundled with Vanteon's engineering services significant cost savings can be realized. Our contracts team can work with you to structure an affordable solution whether it is a one-time upfront fee, annual licensing arrangements, or royalty-based agreements.
Product
Vanteon can work with you to provide you low to mid-range volumes while you finalize your manufacturing agreements and processes. Your project manager can introduce you to our contract manufacturing partners. These trusted partners have worked with Vanteon for several years. often on dozens of projects.
vImpulse/vImpulse2 Resources