Vanteon Announces 2023 Tradeshow Schedule
Vanteon is excited to announce its 2023 tradeshow schedule. Stop by and learn more about what we do and our SDR Solutions (vProtean & vProtean+)
International Wireless Communication Expo (IWCE) (March 28-30, Las Vegas, NV)
IWCE's conference program delivers expert strategy, real-world insights, and solutions on the wide-ranging technologies you need for your critical communications system. Whether you work at an agency, enterprise, or public service, the IWCE conference provides you with the education and guidance you need for this rapidly changing world. IWCE 2023 is the only gathering of the year to bring together all the stakeholders in public safety, government, emergency management/disaster response, utilities, transportation, healthcare, and other critical infrastructure sectors to network, learn and explore how the convergence of critical technology changes how they operate in critical communications.
Vanteon will be walking the show. Email us at sales@vanteon.com if you want to get together with the Vanteon Team in Las Vegas.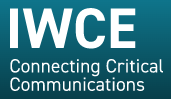 Design-2-Part (April 26-27, Secaucus, NJ)
The Greater New York Design-2-Part Show is the most efficient place to meet high-quality American suppliers of custom parts, stock parts, and manufacturing services. From design and prototypes to production, finishing, and assemblies – get the instant answers you need at this show. The Secaucus show will exclusively feature over 175 American suppliers that can help your business mitigate risk, shorten the supply chain, and get parts manufactured on time.
Vanteon will be at Booth #525. Email sales@vanteon.com for a one-on-one meeting.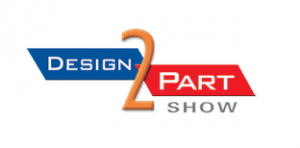 Special Operations Forces (SOF) Week (May 9-11, Tampa, FL)
U.S. Special Operations Command (USSOCOM) has partnered with industry to host an annual Conference in Tampa, FL, for more than a decade. In 2021, USSOCOM decided to expand the event to a broader convention for the entire SOF Community, akin to an "AUSA National Meeting" for the U.S. Army or the "AFA National Convention" for the U.S. Air Force. Thus, SOF Week was born! The first rendition of this modified format will occur in May 2023.
Vanteon will be walking the show. Email us at sales@vanteon.com if you want to get together with the Vanteon Team in Tampa.

International Microwave Symposium (IMS) (June 11-16, San Diego, CA)
IMS is the flagship event in a week dedicated to all things microwaves and RF. The week also includes the IEEE MTT-S Radio Frequency Integrated Circuits Symposium (RFIC) and the Automatic Radio Frequency Techniques Group (ARFTG).
Visit Vanteon at Booth #1847. Email sales@vanteon.com if you are interested in a one-on-one meeting to learn how we can assist your development team.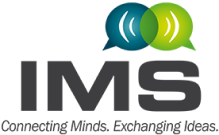 Sensors Converge (June 20-22, Santa Clara, CA)
Sensors Converge evolved over nearly four decades from an event focusing solely on sensor technology to a larger and more diversified event focusing on electronics technologies and embedded systems that work hand-in-hand with sensors. From enabling innovation, to process design & control development to transforming markets, Sensors Converge covers technologies and applications that are driving smart sensor innovation into the era of sustainable living.
 Visit Vanteon at Booth #605. To schedule a one-on-one meeting in Santa Clara, email Tyson at tturner@vanteon.com.